THE TRAVEL TRADE SHOW FOR
ICELAND, GREENLAND AND THE FAROE ISLANDS
This year, Vestnorden took take place
in a virtual format on 7 October 2020
Please read full announcement below
Virtual Vestnorden 2020 - Registration information
Virtual Vestnorden is over.
Announcement regarding Vestnorden 2020
August 17th 2020
The organizers behind Vestnorden, NATA hereby announce that Vestnorden 2020, which was going to take place in Reykjanes in Iceland October 6-8, will be postponed to next year. This decision is based on the latest development of COVID-19 and uncertainty regarding travel and gathering restrictions in the coming weeks and months. We are sorry for the inconvenience that this brings to all relevant stakeholders and companies that have already signed up.
NATA will instead arrange an online Vestnorden webinar / b2b event October 7th – you will hear more about this later on. Please don't forget to sign up for the newsletter to stay tuned.
The dates for Vestnorden next year in Iceland are October 5 – 7. By that time, NATA and the project management will be looking forward to welcome you back.
Kind regards,
NATA – The North Atlantic Tourism Association
www.northatlantic-islands.com

Please note that those who had already registered for Vestnorden 2020 will be contacted soon.
Three Astonishing Countries
The West Nordic region is one of the world's most inspiring destinations, offering three astonishing countries;
 Iceland, Greenland and the Faroe Islands.
Each country has its own character, culture, traditions and history, but they share incredible nature, a warm welcome and an unlimited range of things to see and do. The West Nordic region is something special. Situated in the North Atlantic, the area's geographical remoteness has preserved an authentic world of wonderful cultural traditions and natural phenomena.
It's a region full of things to discover. The adventures are awaiting.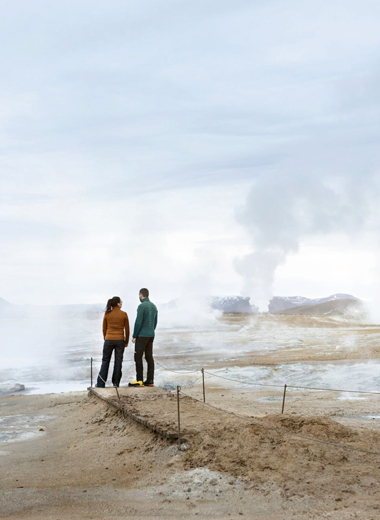 Iceland is a country of extreme geological contrasts. Widely known as "The land of fire and ice," Iceland is home to some of the largest glaciers in Europe, and some of the world's most active volcanoes.
Iceland is also the land of light and darkness. 
Long summer days with near 24-hours of sunshine are offset by short winter days with only a few hours of daylight.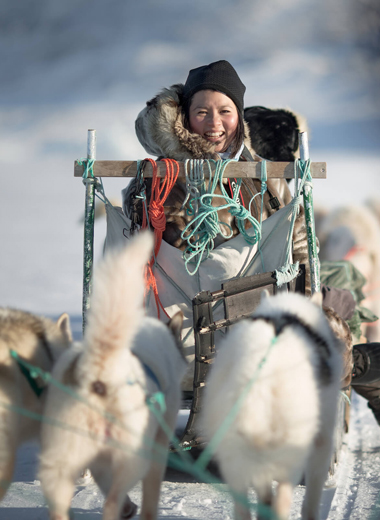 There's something about experiencing Greenland's majestic landscapes from the perspective of a dog sled that snowmobiling or a ski tour simply cannot match. Maybe it is the slower pace that gives plenty of time to enjoy the surroundings or maybe it is the combination of sled dogs panting plus the rhythmic beat of their large paws, a sound that is suddenly magnified against a backdrop of pure silence.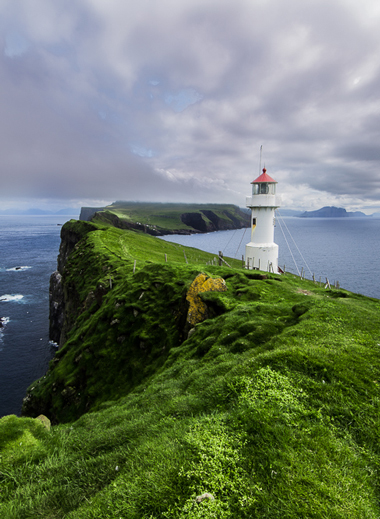 Adrift in the whirling rhythmic North Atlantic Sea, a different world lingers. A place like no other on earth. 
An idyllic escape, peacefully set among lush green valleys, imposing basalt cliffs, grand treeless moorlands and waterfalls plunging directly into the wind whipped ocean. 
Unfathomable beauty, mysteriously tucked away like a figment of a child's imagination.
The Seven Regions of Iceland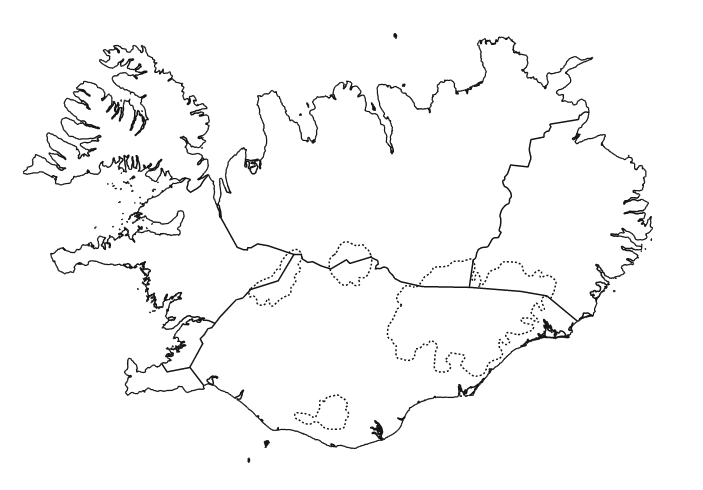 Iceland is typically divided into seven different geographical regions, including the Reykjavik Capital Area. Each region differs slightly with respect to both culture and landscape, but all are uniquely Icelandic. 
Find your favorite part of Iceland and learn more about the regions by visiting Inspired by Iceland's website.
Reykjanes Peninsula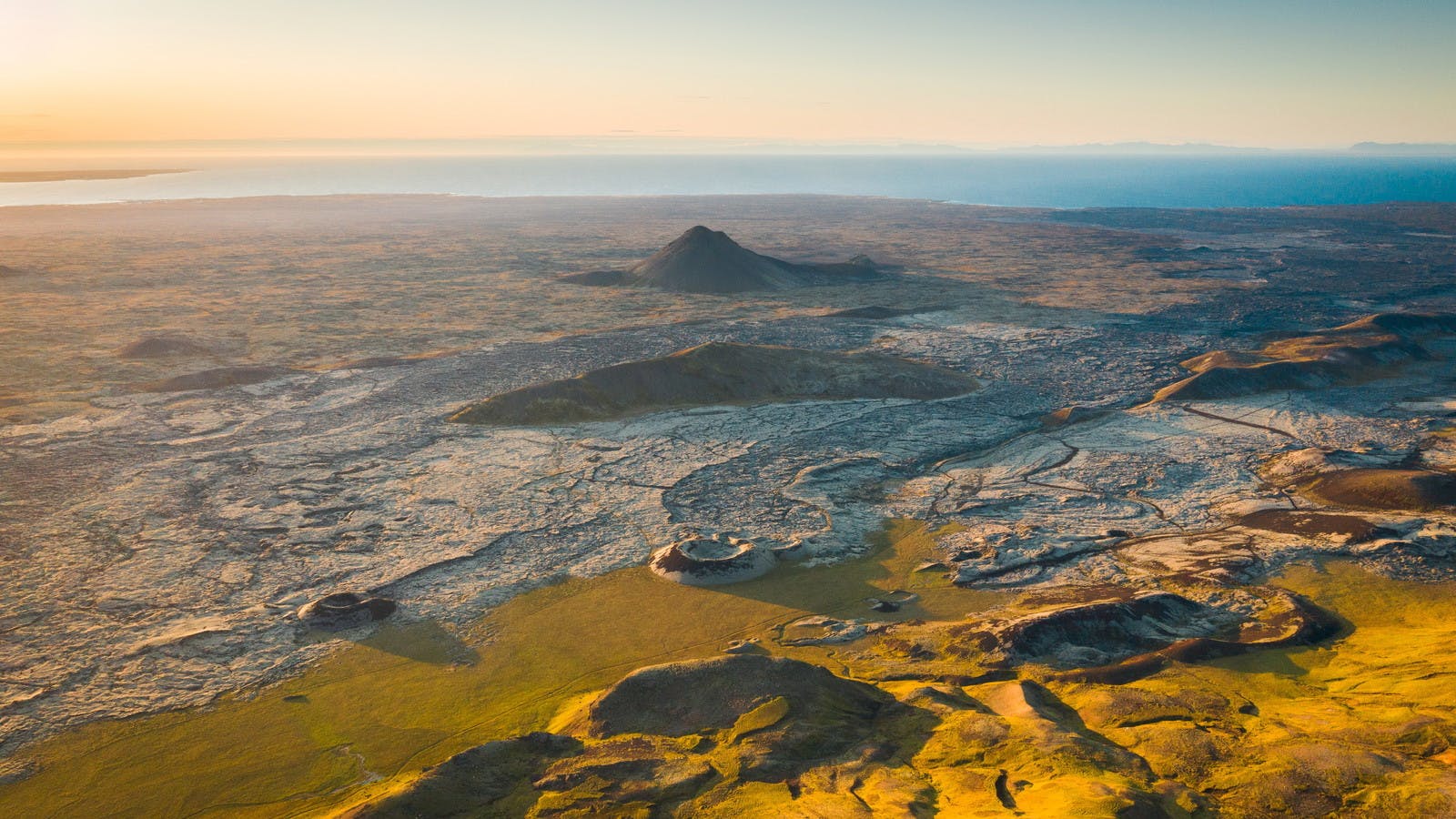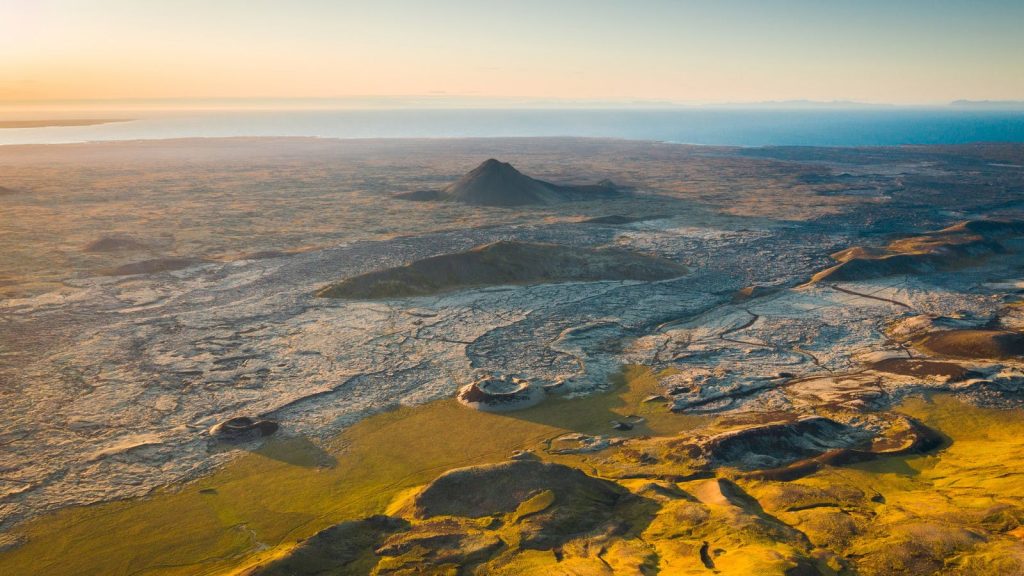 The Reykjanes peninsula is a geothermal wonder, where lighthouses outnumber villages. 
Besides hosting the Keflavik International Airport, and just a few minutes away, the spectacular Blue Lagoon, the Reykjanes peninsula is a destination in its own right.
Reykjanes Peninsula
Reykjanes is replete with natural marvels, in addition to the renowned Blue Lagoon and an array of lighthouses. Moreover, Iceland's busiest international airport and thus the main gateway to the island is located at Keflavík.
The Reykjanes peninsula has several high-temperature geothermal areas, three of which have been harnessed to generate electricity. In the Geothermal Energy Exhibition in the Hellisheiði lava fields, visitors can learn not merely about geothermal power but also the fascinating local geological history.
The area is a veritable hotbed for recreational activities. The dramatic, rugged landscape features volcanic craters, caves, lava fields, geothermal waters and hot springs, in addition to a variety of restaurants, museums, churches, lighthouses and festivals.
Reykjavik Capital Area
Reykjavík is the natural starting point for any visit to Iceland, and not undeservedly so. The capital is world renowned for its culture, history and natural beauty on all fronts.
The Capital City of Iceland
Downtown Reykjavík is Iceland's nucleus of Iceland's culture and arts scene. By day, the café culture rules supreme, with the lively hum of conversations. As evening arrives, people start filling into the city's excellent restaurants, where local ingredients are served with fresh delicious lamb, seafood or wild game.
Reykjavík is a city of bold contrasts: it is both cosmopolitan and small-town; vibrant and sophisticated; young-at-heart and yet full of history. Many monuments, new and old, are also worth a peek, including the newly built oceanfront music and conference centre,  Harpa. Luckily, everything in Reykjavík is close by, museums, galleries, theatres, cafés and swimming pools for example. As such, the city is perhaps best explored by foot or bike.
Reykjavík is a city of bold contrasts
The pulsing beat of energy and lively events keeps Reykjavík alive and exciting and people are often surprised and impressed at how much culture, art and activities thrive in the city.
But besides being world-renowned for it's vibrant culture, Reykjavík is truly the gateway to Iceland. The capital area has enough natural wonders at its doorstep to serve as a convenient base for exploring a great deal of spectacular landscape in several directions. From the city, many day trips can also be taken to the surrounding mountains, glaciers, volcanoes and hot springs. Day-excursions from Reykjavík include horseback riding, glacier climbing, river rafting, caving, whale watching, and more
West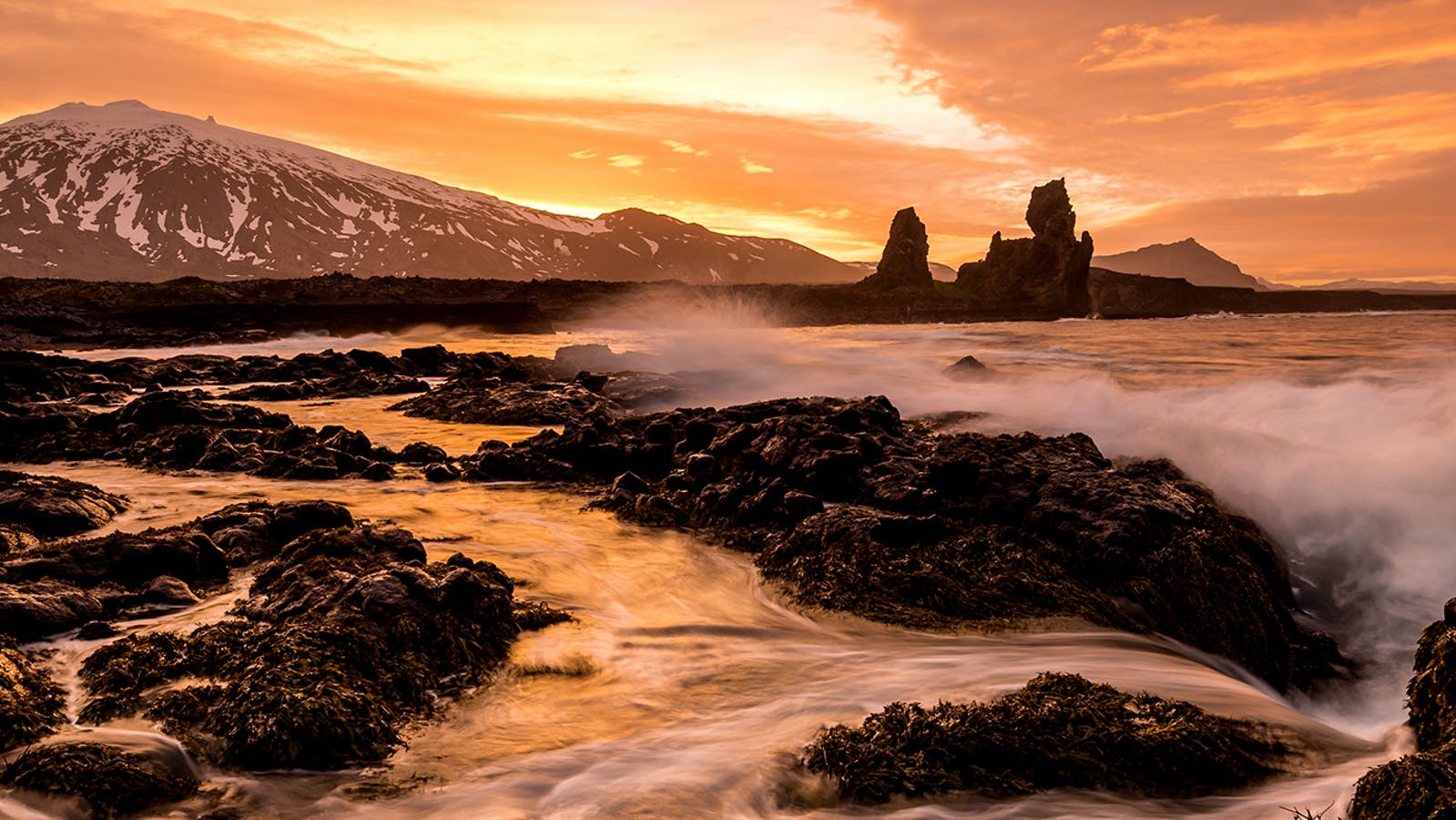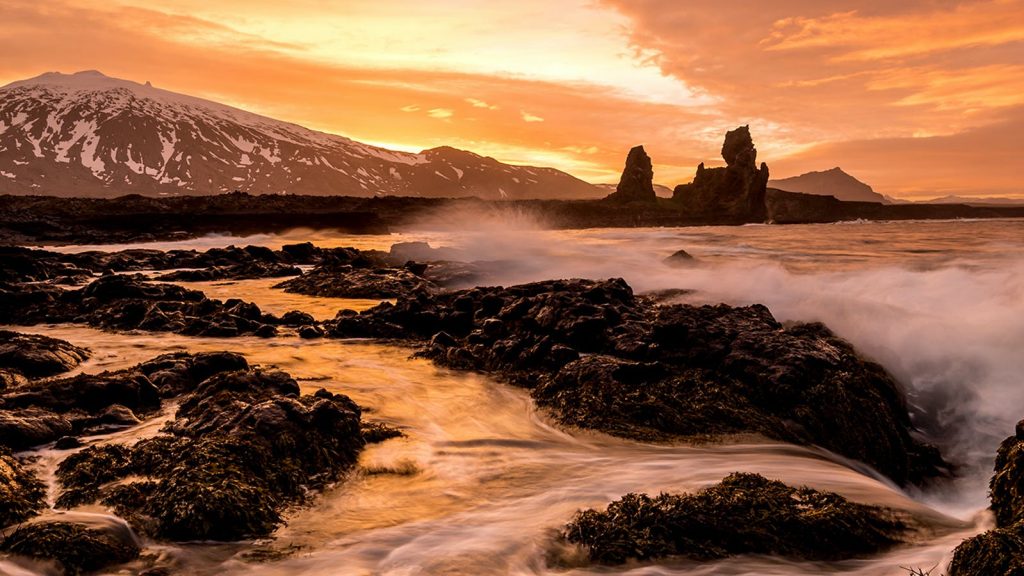 West Iceland is one of Iceland's most geologically diverse regions. Its natural wonders are nearly exhaustive sampling of all that Iceland has to offer, ranging from slumbering volcanoes and majestic waterfalls to a variety of flora and wildlife.
West Iceland
West Iceland is a world where culture, nature and history complement each other, creating a unique experience. This vast area consists of fjords, valleys, craters, glaciers and volcanoes. Great hikes are found around Akranes and Hvalfjörður, with the mountain Akrafjall and the highest waterfall in Iceland Glymur less than an hour from Reykjavík. Visit the homestead of medieval writer Snorri Sturluson at Reykholt, and see the man-made geothermal bath in which he must have often allowed his mind to wander. Or learn about the awe-inspiring Viking poet Egill Skalla-Grímsson.
This vast area consist of fjords, valleys, craters, glaciers and volcanoes.
These are only a few examples of the interesting sites that can be found all over West Iceland, where nature is inextricably linked to the story of the people. Just look around, history is everywhere to be discovered. The magnificent landscape and wildlife at Snæfellsjökull National Park, Iceland's only national park that reaches into the sea. The mystical volcano Snæfellsjökull Glacier has inspired artists and poets through the centuries, being one of seven greatest energy centres on Earth. Snæfellsjökull is the setting of Jules Verne's
Journey to the center of the Earth
.
Snæfellsnes offers beautiful nature and was given the Earth Check award for being a sustainable community in 2008. From Snæfellsnes you can cross over to Dalir, cradle of the great explorers Eirík the Red and his son, Leif the Lucky, the first European to set foot in America. The short distances between popular destinations make it possible to enjoy the area at a comfortable pace all year round, so remember to slow down in West Iceland.
Westfjords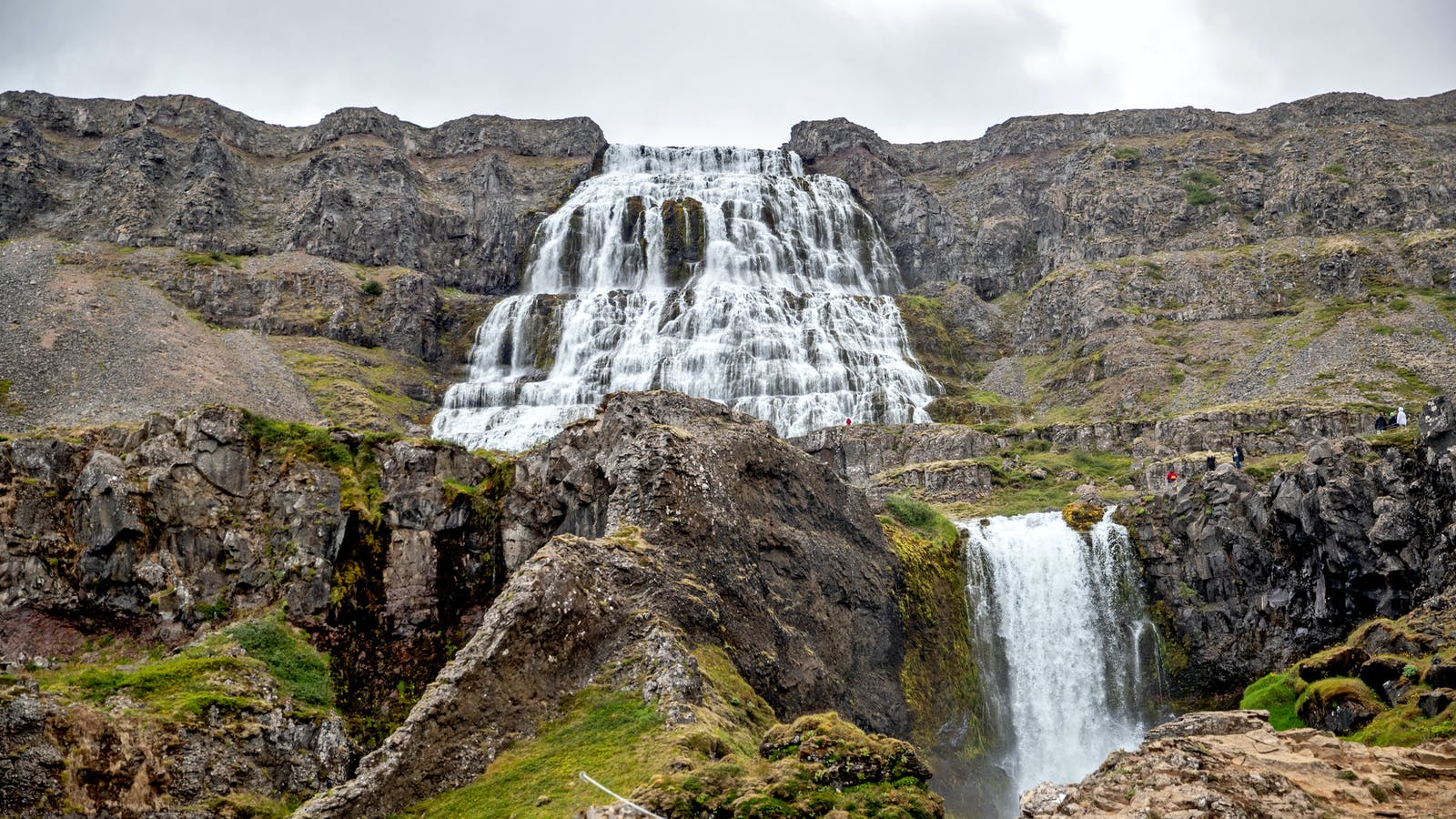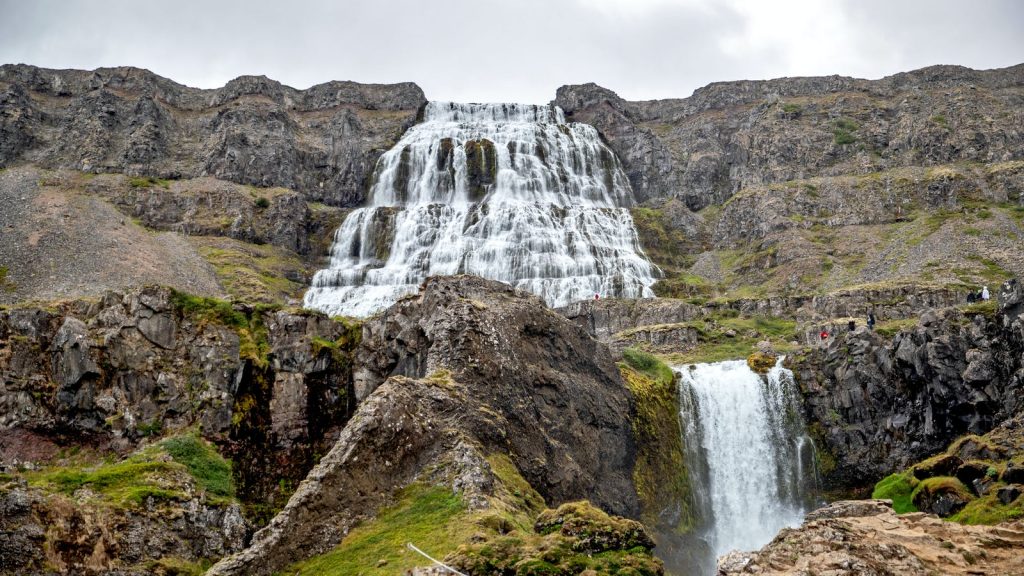 One of Iceland's best kept secrets is undoubtedly the country's north-west corner. Experience peace and quiet of the area known as the Westfjords.
The Westfjords
Isolation has preserved the region in relatively unspoiled wilderness. Largely uninhabited, Iceland's Westfjords are frequently distinguished by travel guides as a destination of excellence, and are a must-see for any serious explorer.
Hornstrandir are located in the Westfjords' north-western corner, an uninhabited peninsula and nature reserve that is a haven for the Arctic fox as well as a variety of birdlife. The bird cliff Látrabjarg, on the west side of the Westfjords, which apart from hosting nearly half of the world's population of some bird species, is also the westernmost point of Europe. The spectacular Dynjandi, a set of waterfalls with an accumulated height of 100 meters, is another must-see.
The Westfjords are a true Icelandic wilderness, and are undoubtedly the ideal place for spotting birds, arctic foxes and other unique fauna in their natural habitats.
North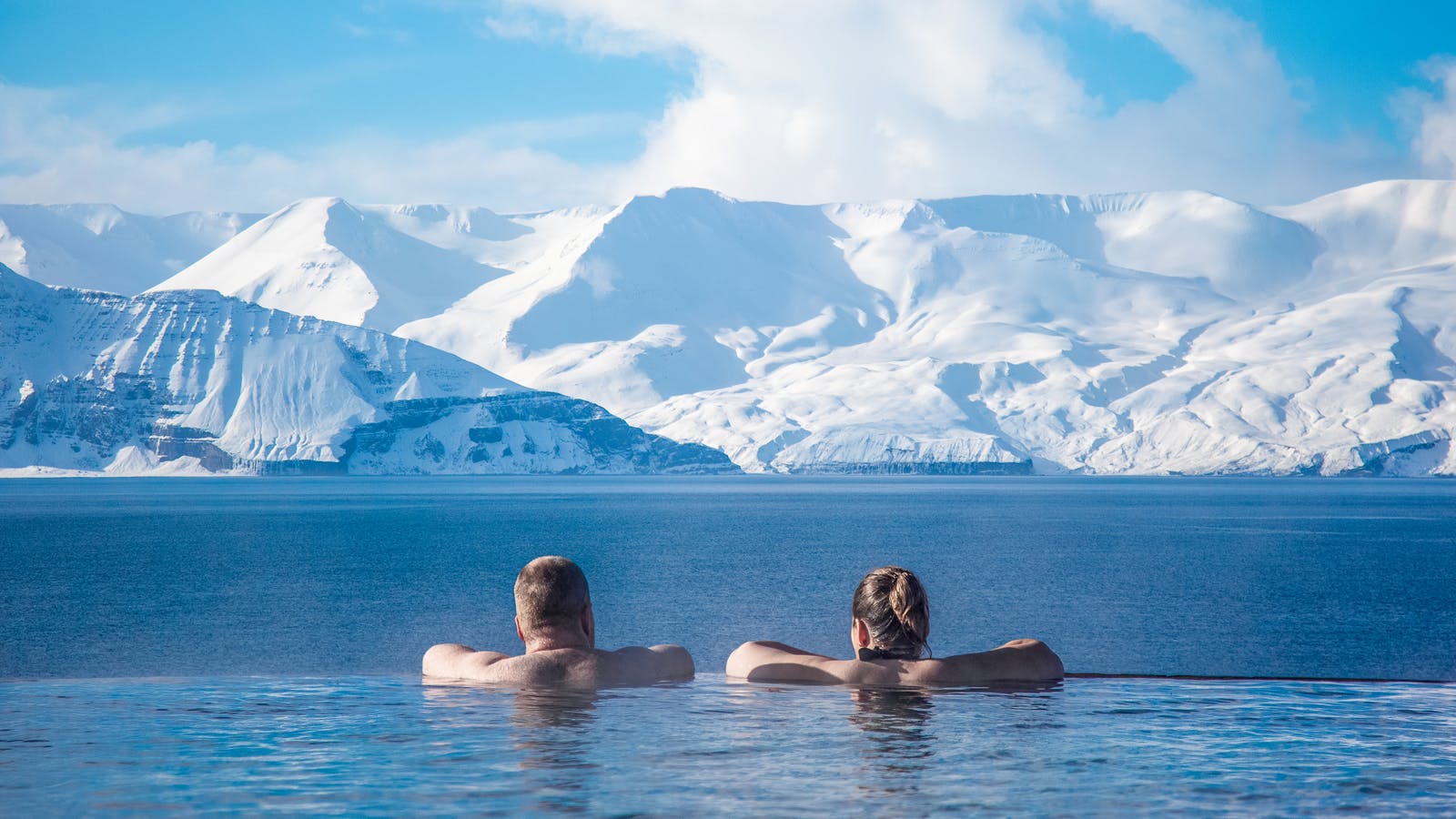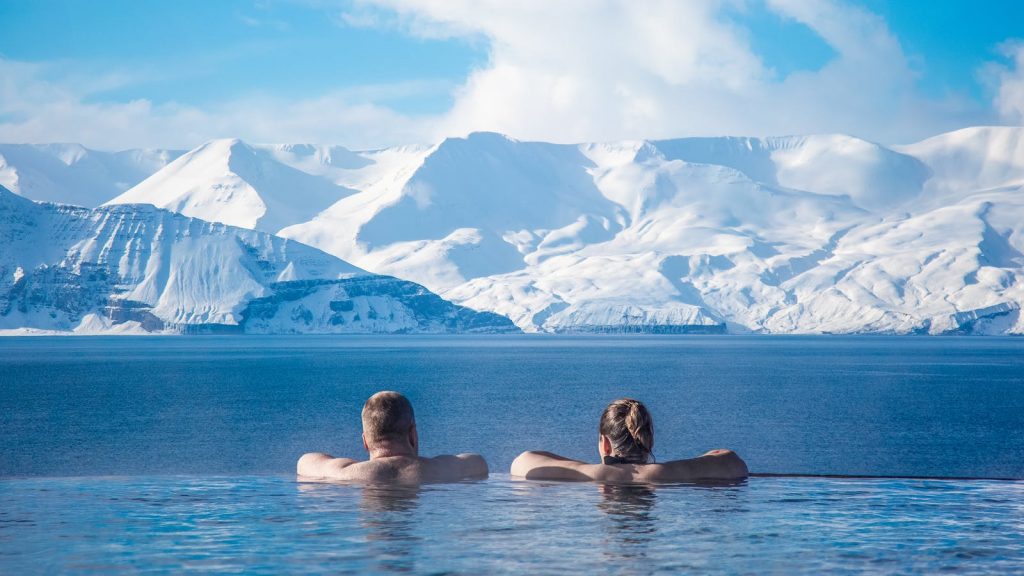 The north of Iceland truly is a land of contrasts. Its long valleys and peninsulas are interspersed with mountains, lava fields and smooth hills carved out by rivers. 
The deep and numerous indentations in the coast of the north are at times lush with vegetation. At others barren. As one nears the Arctic Circle in the northern latitudes, the midnight sun is invariably awe-inspiring.
North Iceland
Many towns of the North are dedicated to marine life. The Húsavík Whale Museum and the Seal Center in Hvammstangi are two options for visitors. Close by in the northern reaches of the Vatnajökull National Park is the impressive Ásbyrgi Canyon, as well as the Dettifoss Waterfall—the most powerful in Europe. The nearby Lake Mývatn and its surrounding wetlands has an exceptional variety of waterbirds and rock formations.
The North is home to Iceland's second largest urban area, Akureyri, located in Iceland's longest fjord, the mild-weathered Eyjafjörður. Akureyri, rich in culture and history, has a charming downtown full of late nineteenth century wooden houses. In summer, golfers can take advantage of the midnight sun at the Arctic Open. North Iceland is also home to many historic coastal towns.
Close by, in the northern reaches of the Vatnajökull National Park, is the impressive Ásbyrgi Canyon, as well as the Dettifoss waterfall – the most powerful in Europe. 
East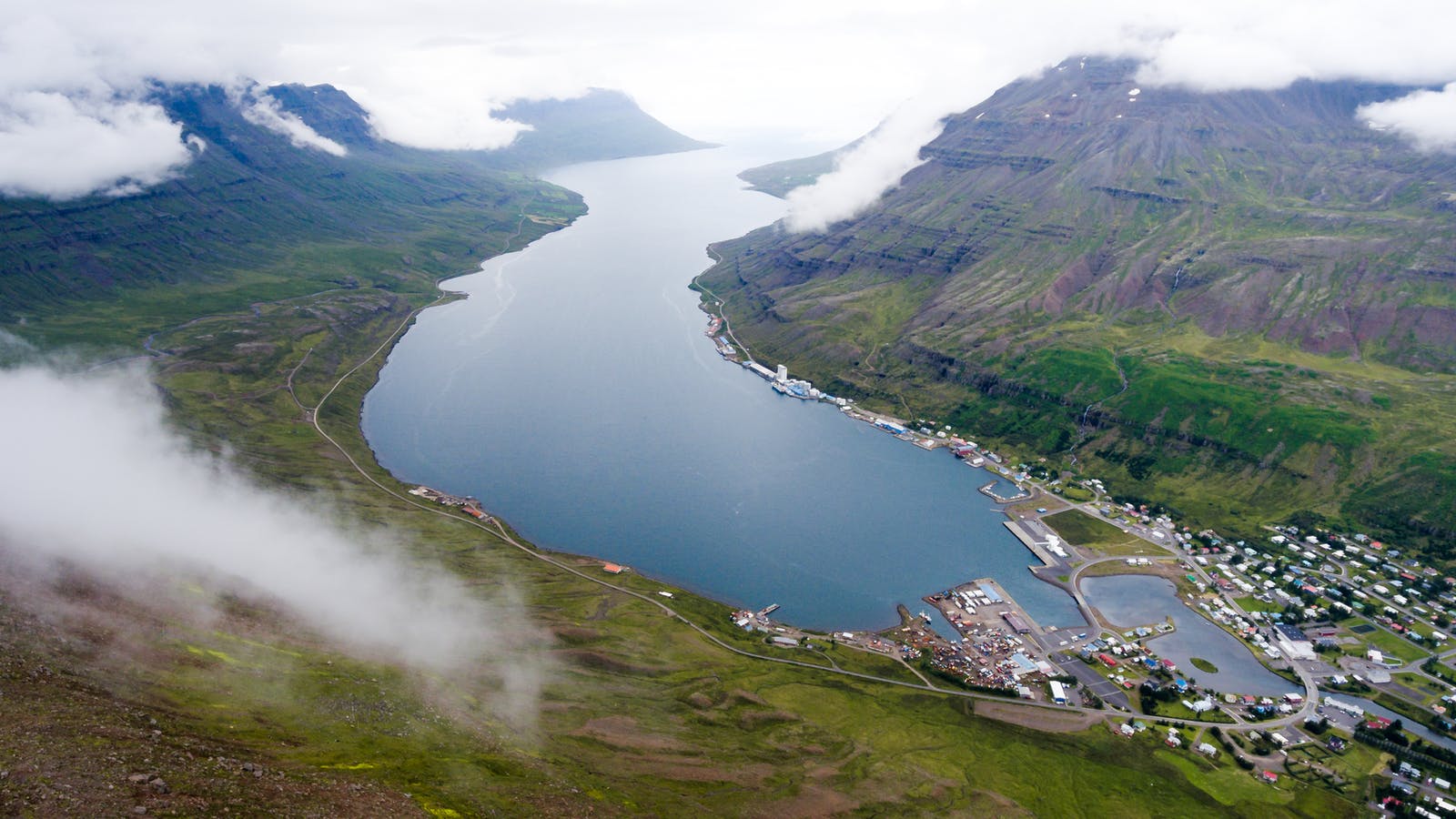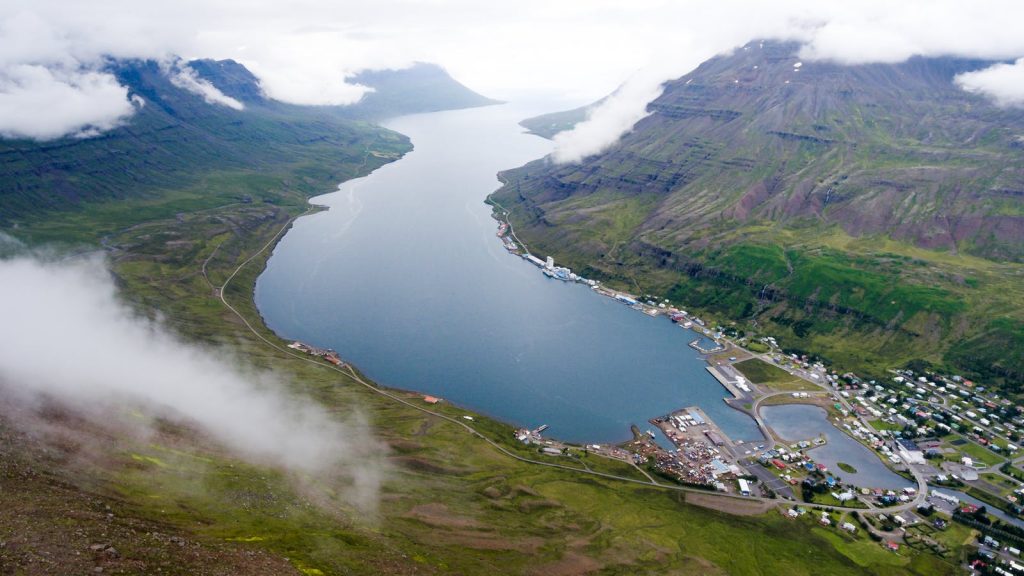 Discover the wonders of east Iceland, home to the country's largest forest, lush farmlands and an assortment of streams and mountains. Thanks to the east's fjords and their natural harbours, a variety of picturesque fishing villages border the coast.
East Iceland
There is so much to explore in East Iceland. Iceland's biggest rhyolite formations directly accessible from an inhabited area are those around Borgarfjörður Eystri, while impressive magma chambers filled with colourful mineral deposits can be seen and visited along the eastern coast. In the summer months, the east of Iceland becomes a creative hub for artists and young people from around Iceland and abroad, as a variety of music and art festivals have been popping up and expanding steadily in recent years.
The hiking and riding possibilities are also numerous, including across extensive but well-mapped uninhabited areas. Winter tourism, for instance skiing or driving on snow, is also important.
Seyðisfjörður is the landing place for the Smyril Line ferry from Europe, and home to a vibrant art scene emerging to the backdrop of a 19th century village. Indeed, the East has a rich artistic history, as the landscape in the region is truly a rich palette. One of Iceland's most beloved artists, the painter Jóhannes Sveinsson Kjarval, grew up in the town of Borgarfjörður eystri, where he created some of his most memorable work and where a museum now commemorates his life.
The East is also home to several interesting arts and music festival throughout the year. In the southeast, the Vatnajökull Glacier—Europe's largest—is an imposing, spectacular sight.
South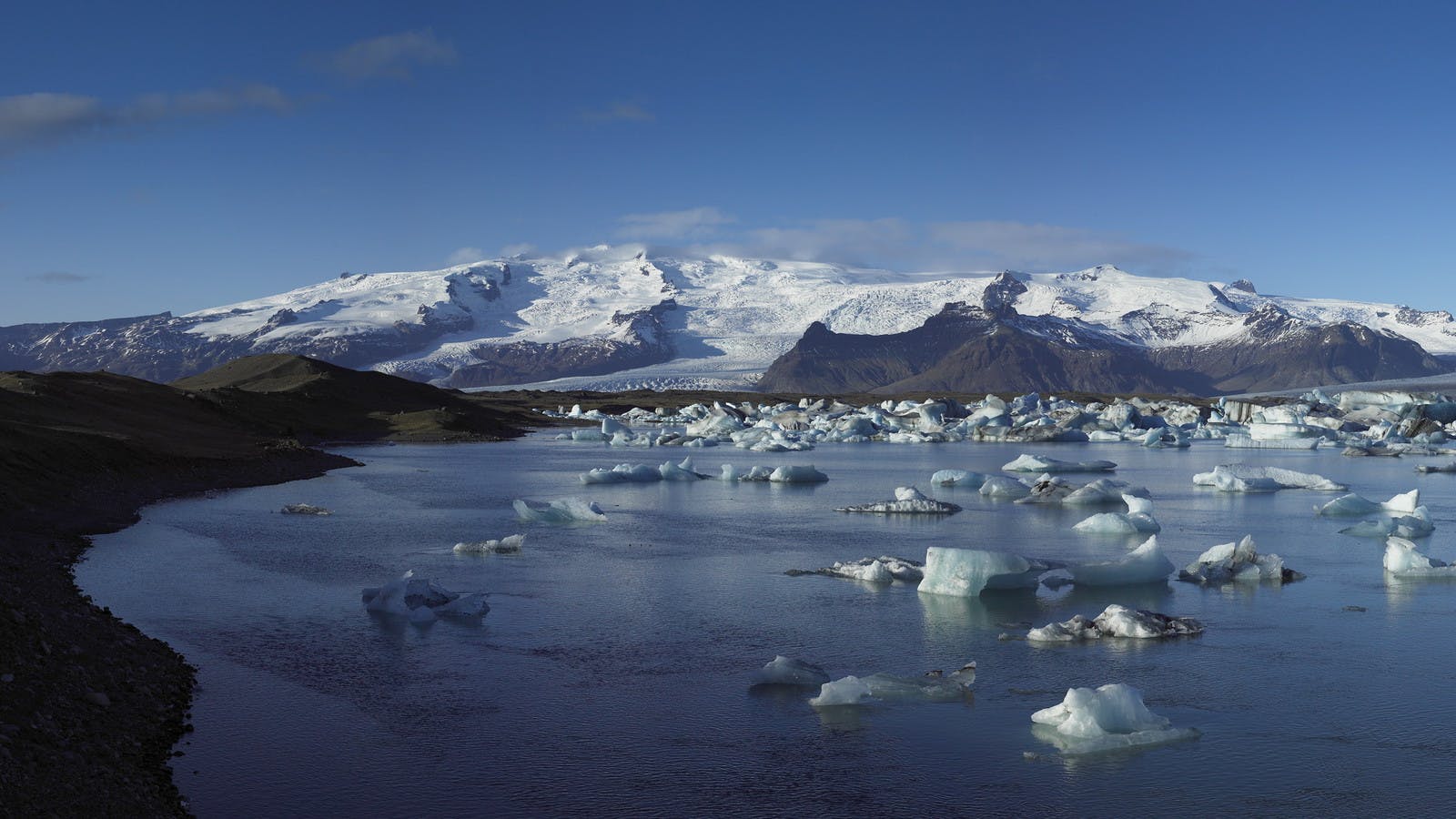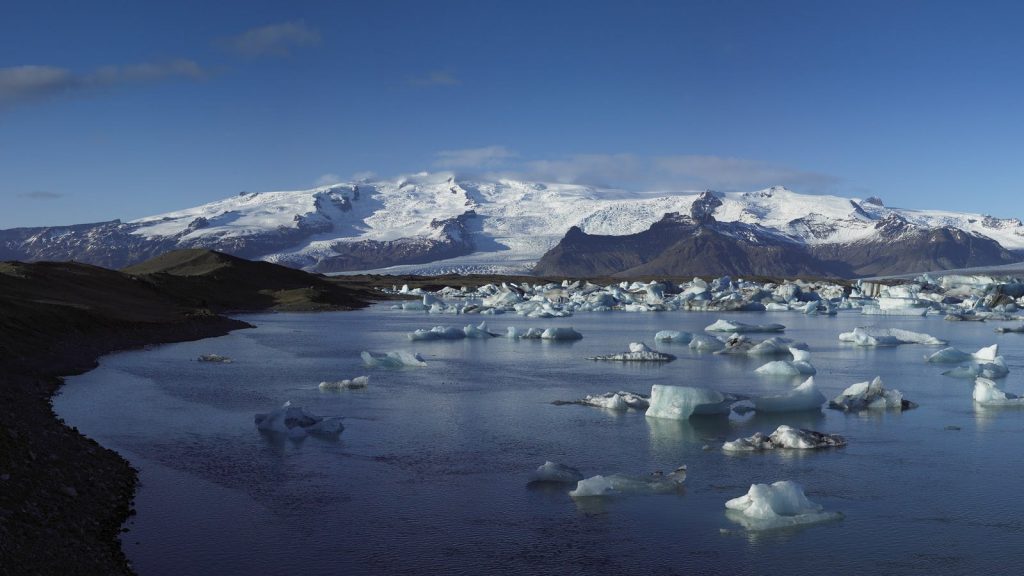 Iceland's south coast is home to some of the country's most visited tourist attractions. The coastline itself is renowned for its beauty and the towns along the coast are famous for their fresh seafood.
South Iceland
From wonderful waterfalls, to great glaciers, South Iceland is brimming with natural with new wonders unfolding at every turn. With the Golden Circle route, connecting Þingvellir, Gullfoss and Geysir, South Iceland is a very popular destination for visitors as these three locations have been a must-see for any tourist to Iceland for centuries. Further east along the shore, you will find Skógafoss Waterfall, Jökulsárlón Glacial Lagoon, Vatnajökull Glacier, and several other natural wonders.
With the Golden Circle Route, connecting Þingvellir, Gullfoss and Geysir, South Iceland is a very popular destination for visitors.
Kranavatn - A premium brand from Iceland