The Town of Reykjanes is a young and vibrant rapidly growing town on Reykjanes peninsula. There has been a significant increase in number of citizens in Reykjanesbær in the past years and they are now 16.794.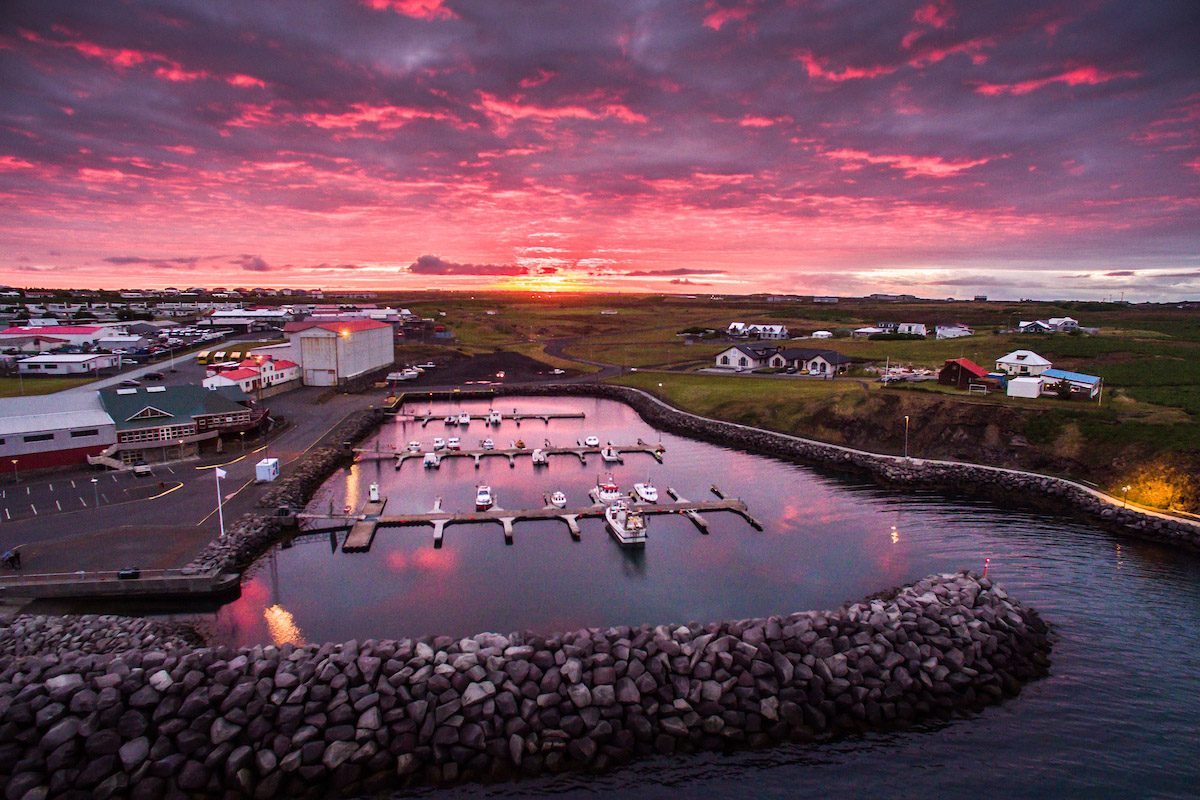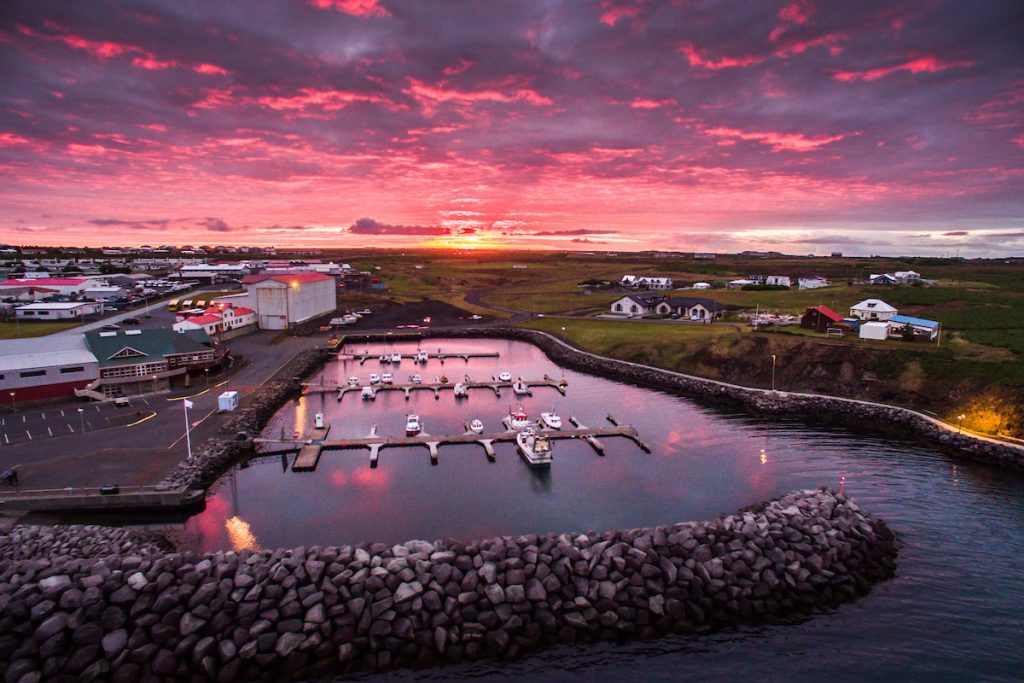 Reykjanesbær profits by its closeness to the capital and it is also located at Iceland's borders at the gate to the rest of the world. At the same time other boundaries have vanished and now Ásbrú, the former US naval base has been transformed into an innovative and progressive educational community.
The town boasts of diverse recreational options and just on the town's doorstep there is pristine nature. With the new Ósabotnaroad the possibility of a roundtrip of Reykjanes peninsula with all its recreation and spectacular scenery opens up before driving back to the capital on the four lane and lit Reykjanes highway (41).
More info on Visit Reykjanes website.
Hljómahöl Music and Conference Center
Hljómahöll is a music and conference hall in Reykjanesbær that offers great facilities for meetings, conferences and music events of all types and sizes. It also houses the The Icelandic Museum of Rock 'n' Roll and Reykjanesbær's Music School and is conveniently located only a 5-minute drive away from Keflavik International airport.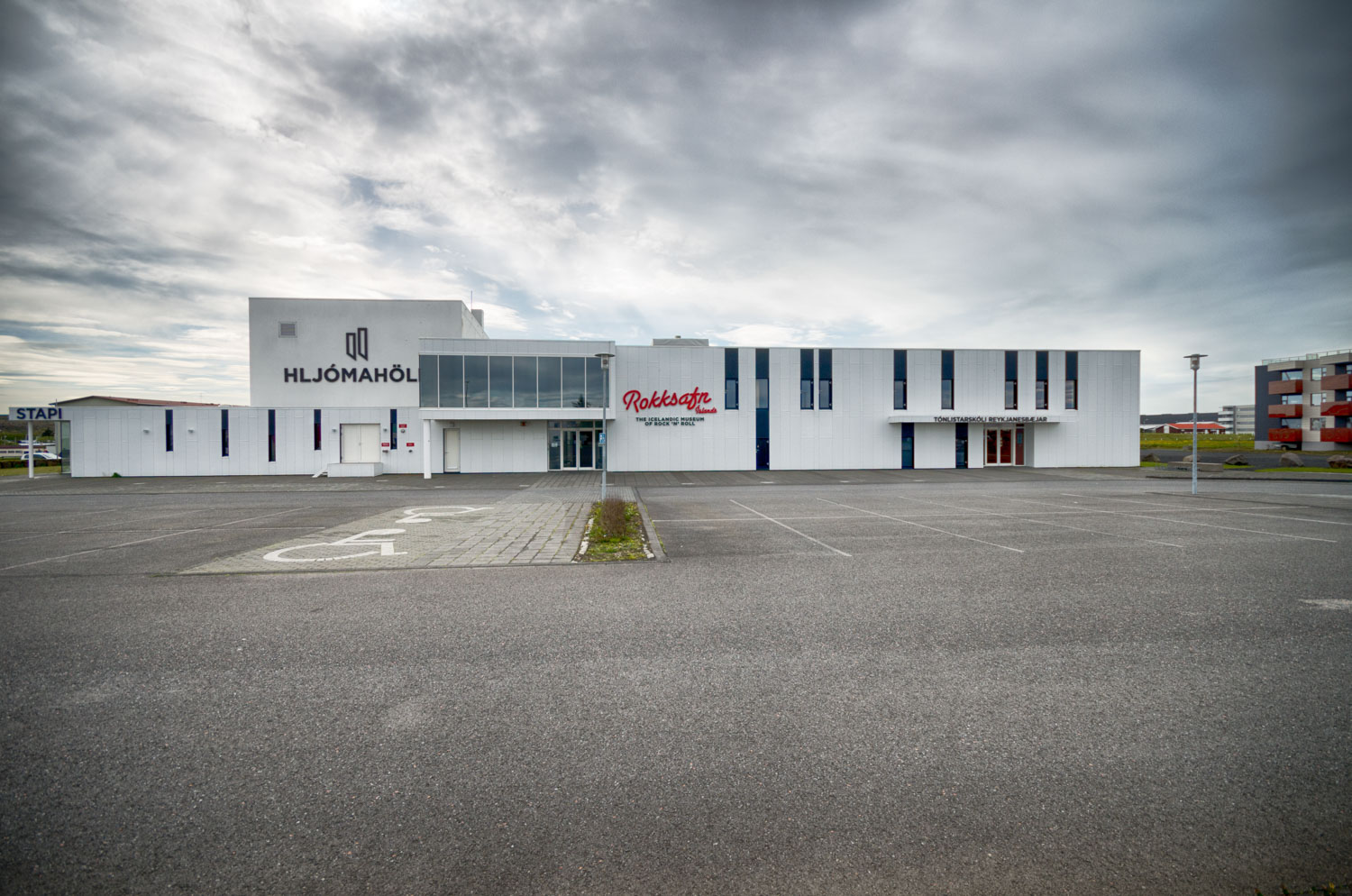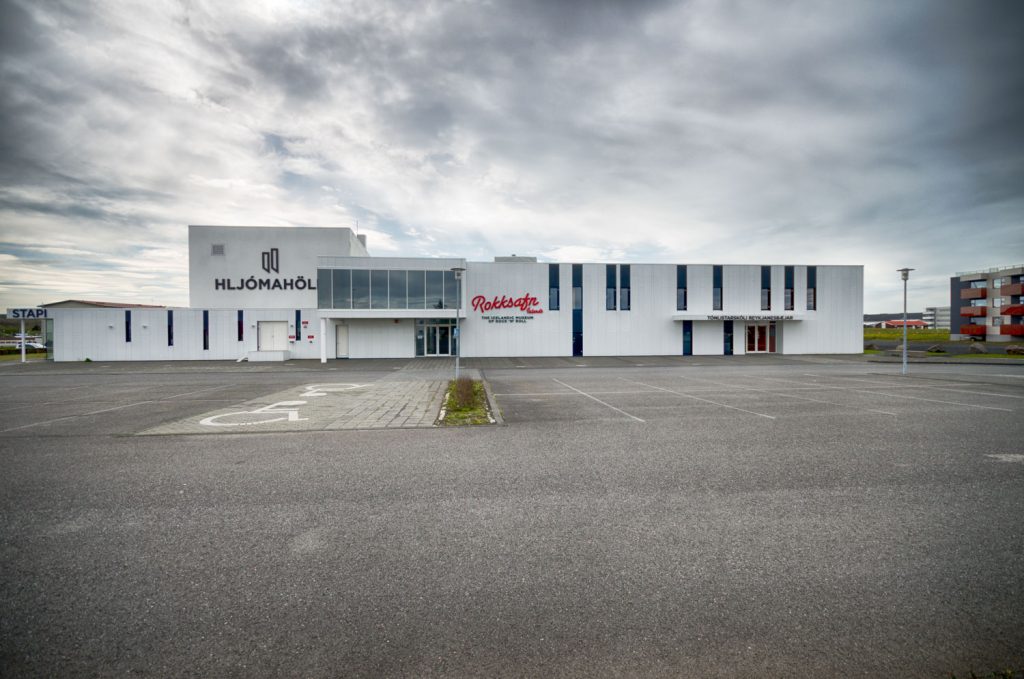 Hljómahöl Music and Conference Center
Hljómahöll has one of the best facilities for conferences on the Reykjanes peninsula and has helped organize and facilitate several different meetings and conferences. Among conferences and meetings that have taken place at Hljómahöll is a meeting of the Nordic Minister Council and Nordregio Conference. The name Hljómahöll literally translates to 'Palace of Sounds' and was officially opened on April 5, 2014. All inquiries should be sent on info@hljomaholl.is.
Learn more on Hljómahöll's website.
The Icelandic Museum of Rock' n' Roll
The Icelandic Museum of Rock' n' Roll (Rokksafn Íslands) is a fascinating family-friendly and interactive exhibition where you can walk through and learn all about the history of popular music in Iceland. The museum's format is built around a timeline of the history of Icelandic music, from the 19th-century classics right up to modern-day superstars like Björk, Of Monsters and Men, Sigur Rós, Kaleo, and many more. You can dive deeper into the rich musical heritage of this land by making use of the free iPad guided tour, which will really add to your enjoyment of Iceland's cultural history, available in five languages. A brand-new addition to the museum now offers you an incredible interactive tour of the history of your favorite Icelandic artists. The "Interactive LP Player" allows you to pick up and play an album that tells the story of famous Icelandic artists, including Björk, Sigur Rós, and Of Monsters and Men and scroll your way through their history on an enormous display wall – you're fully in control of the display here. As well as that, you can try your hand at singing and playing along with some classic Icelandic hits in the popular "Sound Lab" where electric guitars, an electronic drum kit, and a special karaoke singing booth are waiting for you. You can also have a go at being an audio engineer on a full-sized mixing desk too. There is also a cinema screen that shows several fascinating films and documentaries about Icelandic music on loops all day, including concert films too. The gift shop offers books, DVDs, CDs, and LPs on Icelandic music, along with other great souvenirs. The Icelandic Museum of Rock' n' Roll is for everyone – for those who love Icelandic music and those who want to discover Icelandic Music.   All youngsters up to 16 accompanied by adults will get free admittance to the museum. Children will find the Sound Lab particularly impressive, along with the other interactive parts of the museum.