Iceland - The land of fire and ice
The city of Reykjavík is so much more than just a destination; it's a place of exciting possibilities surrounded by incredible landscapes, where countless adventures beckon and a host of natural wonders await. It might also very well be the smallest big city in the world. There are just so many things to see and do. So start fishing and figure out what to put at the top of your list.
Reykjavik is a city to recharge, restore and refuel. It's a city surrounded by incredible nature – but at the same time, a city full of life, beaming with creativity.
Summer or winter, it doesn't matter; if you're feeling adventurous you can easily action-pack your stay in Reykjavík. From boat tours, hiking, skiing, and helicopters, to theaters, golfing, horse riding, and music venues. There is just so much to do. So what are you waiting for, go have some fun!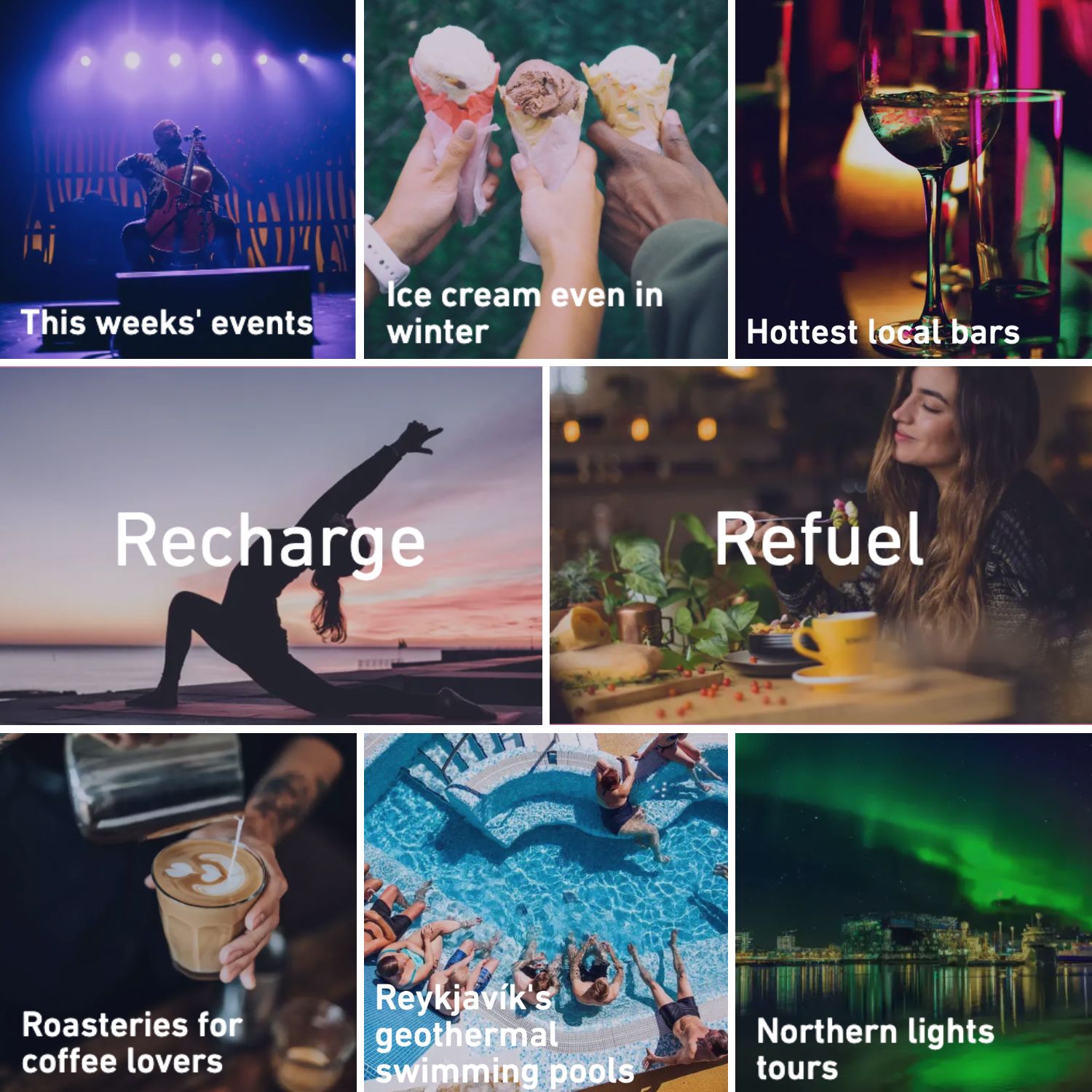 Official trailer for the city of Reykjavík.
#visitreykjavik #reykjavikloves
Reykjavík is filled with a variety of things and activities to do, and places to see and visit – so whatever you're feeling you can always find something that fits your moment.