Nuuk is located in the western region of Greenland, the largest island in the world. Nuuk is the rapidly evolving, modern capital of Greenland. Here we are used to living in close relationships with one another, we greet each other on the streets with a smile and a nod, maybe even a hearty hello. It is a deep rooted part of our culture to be open and welcoming to new faces just as well as old ones. We are a people that will make you feel like more than a guest, a friend in our beautiful country. This is what it means to visit Nuuk. A warm embrace.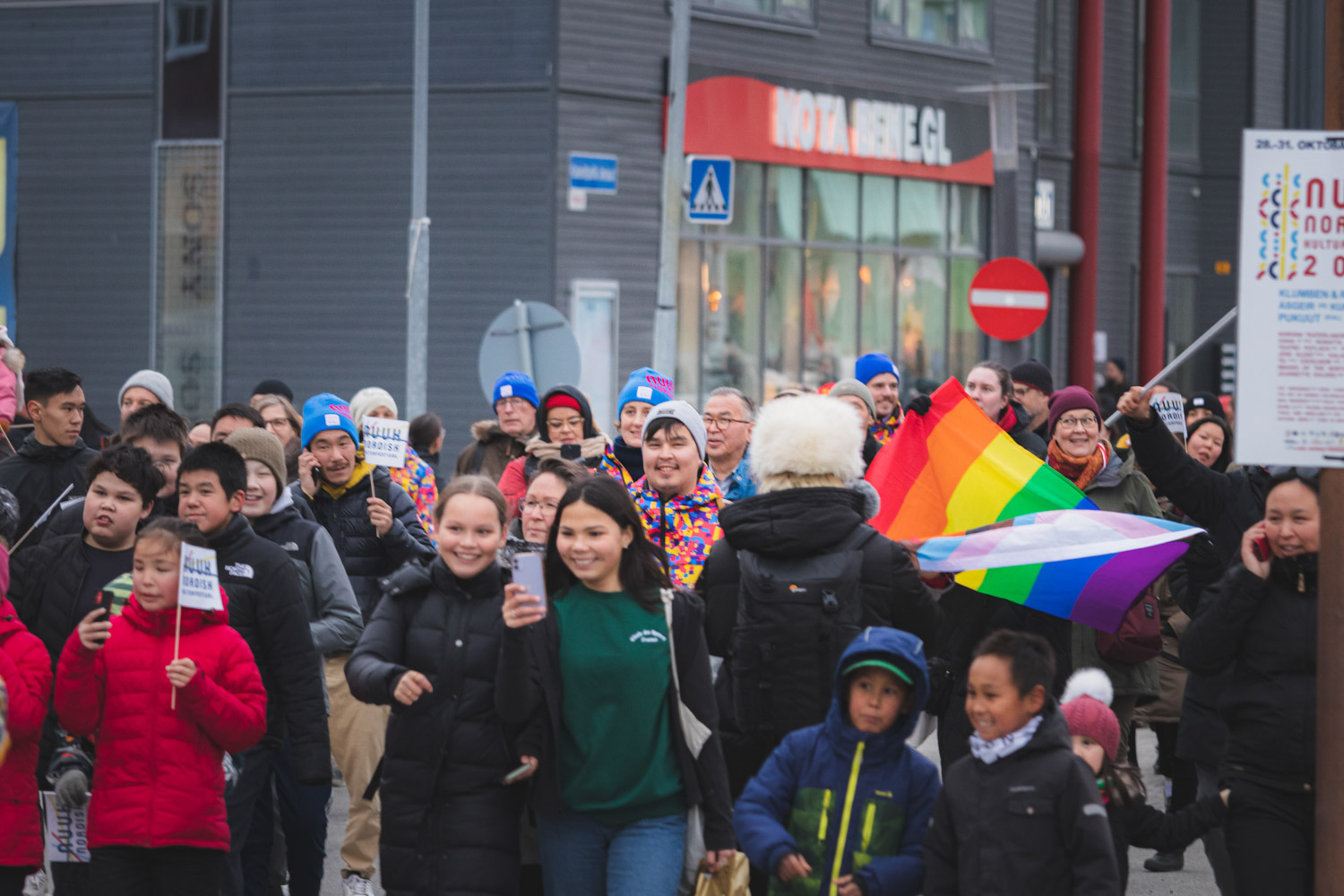 Nuuk in Kalaallisut means a cape. Not a superhero cape or a dress cape. But a cape of Greenland, a far reaching metropolis stretching into the vast ocean. We will be your cape, your destination at the top of the world.
Visit Nuuk and experience what folds this cape, how the wind interacts with the surface, and feel the textures of the fabric. Find out what it means to live in the arctic, in close proximity to the beautiful sloping fiords of untamed nature, tall mountains and deep waters. We have opportunities for everyone, for every person you are, or would like to be, in every fold a new adventure to be had, to be discovered. Whether you are curious about the culture, the inuit myths and beliefs, or want to experience the arctic city life.
To stay at our 4 star hotels, tasting coffee made in the arctic, or to visit one of our many bars and take in the vibrant nightlife, sharing cocktails at the skyline bar. Maybe you want to go angling in the fiords, use your hands, and truly experience what it means to fish and dish. Or maybe you want to test yourself against the powers of the Greenlandic nature, to camp out below the stars and the northern lights, to climb the tallest mountains, and with your own hands get familiar with the textures of Greenland. From here watch the beautiful bright burning orange and pink sunset of the arctic.
We are proud to be living in Nuuk, what we have and will accomplish. Here we have a vast cast of talented people with different passions and occupations who have been nurtured by the opportunities provided by the capital of Greenland, Nuuk. A gymnasium, a university, museums, football fields, skate parks, fitness centers and much more. Sharp creative minds and athletic muscles who want to share their knowledge with you. Witness our sculptures, Sassuma Arnaa at sea, a testament to our relation with nature, and Kaassassuk, a symbol of power in front of the Greenlandic Home Rule.
So whether you would like to put your mind on canvas or on stage, compete for strongest or fastest person, develop your skill in sports, or further your education, Nuuk can be a mentor or a friend, your guiding hand. We hope to one day meet you, and I'm sure that together we will both grow.
Registration is
closed for 2022